Rendez-vous with a Diva – by Derek Annoh
She was built to carry up to 2,050 guests and is fully equipped on 12 levels with restaurants, bars, wellness facilities, theatre, night clubs, duty free shops, basketball pitch, casino, separate indoor and out door children's entertainment – she certainly must be a DIVA!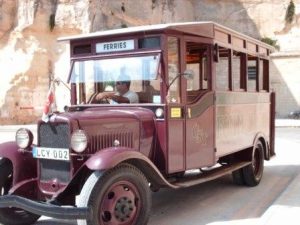 Last April, I arranged a date with a Diva. She was not in the UK and I had to travel to meet her. It was going to take more than a car journey because this diva was in Hamburg, Germany. I set off by car on the M25 south bound to Gatwick airport. At 5am, the car journey lasted only about 20 minutes and was very smooth. There were very few motorists on the road until I had to leave the motorway, destination Gatwick Airport, south terminal and was scheduled to fly Germanwings. This was my first time flying to Hamburg and also my first time with Germanwings but it had to be done because I had a rendez-vous with a Diva.
It was as if everyone at the south terminal knew about my mission because check-in, and all travel formalities were very swift. The excitement started aboard the flight with the "Village People" on board. They were a popular musical group of the 80s, renowned for their flamboyant dressing. This time, one was dressed as a Red Indian chief with colourful feathers and boots but this did not upset our take-off which went ahead very smoothly and on schedule. Baggage claim and arrival formalities in Hamburg were also excellent. I would say my baggage was in the hall in about ten minutes after I had set foot in the hall. My host's representative was at the airport to welcome me and assisted me with the transfer to my hotel, the Grand Elysee.
The Grand Elysee is a five star hotel founded by Eugen Block, a man who believes in satisfying his guests by providing an exclusive service and rejects the idea of a hotel chain. Eugen Block does not want to create any distance between staff and guest. His hotel provides unique luxury hospitality within a relaxed atmosphere. With 520 rooms, including 25 suites, 24 conference rooms, three restaurants and a congress and event hall for 1,000 guests, I couldn't ask for more. The Grand Elysée also has a wellness centre and Spa for relaxation and leisure
Places to stay in Malta
The Sheraton in St Julian offers excellent accommodation. The hotel is fully equipped with swimming pool, gym, spa and comfortable rooms.
THINGS YOU NEED TO KNOW ABOUT MALTA
Language
The Official language is maltese, but English is widely spoken and hotels have staff who speak a wide range of other major European languages.
Money
From LIRA to EURO
On 1st January 2008 Malta adopted the Euro as its official currency. From this date onwards, the Euro became legal tender in Malta and Gozo. Throughout the month of January, cash transactions can take place in both Maltese Lira and Euro, but after January 31st 2008, businesses will accept only payments in Euro.
Most shops, hotels and restaurants accept all major credit cards. Banks are normally open until early afternoon from Monday to Friday, and until midday on Saturday. Some banks/branches work longer hours. Summer and winter opening hours may differ.
Tipping
Tipping practices are similar to the rest of the world. Taxi drivers do not expect a tip but will appreciate a little extra. In restaurants 10 % is considered adequate if service is excluded.
Getting Around
The Maltese Islands are not very large, which makes getting around relatively trouble-free. However, the public bus service on Malta and Gozo is a good way to get around as buses serve the major tourist areas, go practically everywhere and are cheap and efficient. The cost of a bus route ranges from €0.35 to €0.58 and the longest bus journey takes about fifty minutes; the average ride is between twenty and thirty minutes. Valletta can easily be reached by public transport as it is the main bus terminus for the majority of the public transport routes. If you are in Sliema you can also take the ferry which will take you to the West side of Valletta. Alternatively you can drive to the city – there are various public car parks on the outskirts where you can leave your car.
Renting a car is a good option if you want to get to the farther reaches of the island. All the road signs are in English and driving is on the left.
Major and local car hires are located on Malta and Gozo with daily rates of €16 – €28. International and national driving licenses are acceptable. A number of internationally based car hiring firms as well as local garages also offer the services of chauffeur-driven cars.
Renting scooters, motorbikes or mountain bicycles is an option, but please note however that not all roads are two-wheel vehicle friendly.
The white taxi service can pick up passengers from anywhere, except bus-stops. Taxi services from the Malta International Airport and the Seaport Terminal to all localities in Malta are based on a fixed tariff. For more information on taxi rates click here.
A regular ferry service links Malta to Gozo, taking about 20 minutes each way. A sea plane service links Grand Harbour in Valletta to Mgarr Harbour in Gozo. There are also regular boat services between each island and Comino.
A water taxi service using traditional Maltese 'dghajsa' boats is also available in Grand Harbour.